WELCOME TO KEVIN CORSTENS RACING
Kevin Corstens Racing has established itself as a boutique thoroughbred property based at Tyabb east of Melbourne with access to the Cranbourne Training Centre and nearby beaches where the horses are regularly taken for exercise. The stable lives by the philosophy that providing the right environment and care is paramount to a horses' development. 
Corstens' success is based on the simple principles of hard work and professionalism, and he is rapidly gaining attention as a trainer with an outstanding strike rate. 
Experienced horseman and trainer Kevin Corstens believes in racing being a fun pastime for his owners and that is what he intends to achieve with his clients, old and new. Corstens likes to train in a natural environment while also using the most natural training techniques in a bid to get the best out of the horses under his care.
He believes in regular communication and providing a solid all- round ownership experience. He welcomes new clients to Kevin Corstens Racing at Tyabb and has regular ownership opportunities available.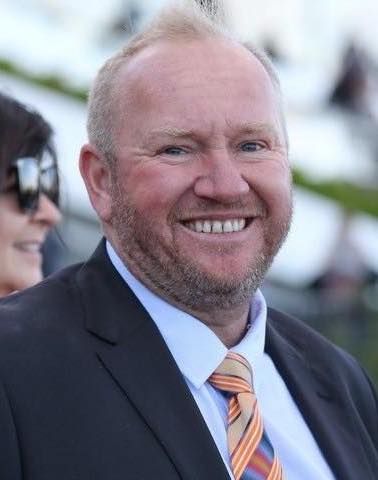 Recent Winners
| Horse | Date | Race | Margin | Jockey |
| --- | --- | --- | --- | --- |
| Ruby Street | Feb 11, 2021 | 8 - Racing.Com Park | 2.50 | Ben Allen |
| Swelter Magic | Feb 02, 2021 | 8 - Stony Creek | 1.00 | Nathan Punch |
| Swelter Magic | Jan 01, 2021 | 3 - Kyneton | 2.00 | Nathan Punch |
| Cheronkoh | Oct 03, 2020 | 1 - Murtoa | 0.20 | Zac Spain |
| Miraitowa | Sep 30, 2020 | 4 - Ballarat | 2.30 | M Rodd |
| Claptone | Aug 23, 2020 | 1 - Moe | 0.50 | J Maskiell |
| Bons Abroad | Aug 21, 2020 | 8 - Bendigo | 0.30 | Jamie Kah |
| Zizi La Fille | Aug 16, 2020 | 5 - Cranbourne | 0.10 | Beau Mertens |
| Stradari | Aug 14, 2020 | 4 - Geelong | 0.10 | Jye Mcneil |
| The Pres | Jul 23, 2020 | 2 - Warrnambool | 1.00 | M J Walker |
Latest Results
| Horse | Date | Race | Finished | Margin | Jockey |
| --- | --- | --- | --- | --- | --- |
| Southern Yankee | Mar 30, 2021 | 5 - Mornington | 13 | 9.00 | Logan Mcneil |
| Street Icon | Mar 27, 2021 | 2 - Bendigo | 3 | 3.30 | Will Price |
| Bons Abroad | Mar 27, 2021 | 5 - Bendigo | 5 | 1.40 | M J Dee |
| Scream Queen | Mar 27, 2021 | 3 - Bendigo | 10 | 7.30 | Will Price |
| Swelter Magic | Mar 27, 2021 | 6 - Bendigo | 12 | 17.50 | Nathan Punch |
| Finesse Tess | Mar 26, 2021 | 7 - Cranbourne | 3 | 3.80 | J Mott |
| Zizi La Fille | Mar 25, 2021 | 8 - Kilmore | 10 | 13.60 | Liam Riordan |
| Cosmic King | Mar 25, 2021 | 6 - Kilmore | 4 | 8.20 | Liam Riordan |
| Stradari | Mar 25, 2021 | 7 - Racing.Com Park | 7 | 3.40 | Jye Mcneil |
| Southern Yankee | Mar 21, 2021 | 4 - Bairnsdale | 7 | 6.90 | Dylan Dunn |